Al Goanna and MakerX push the boundaries of NFT technology with dynamic NFT-powered dashboard of Algorand market performance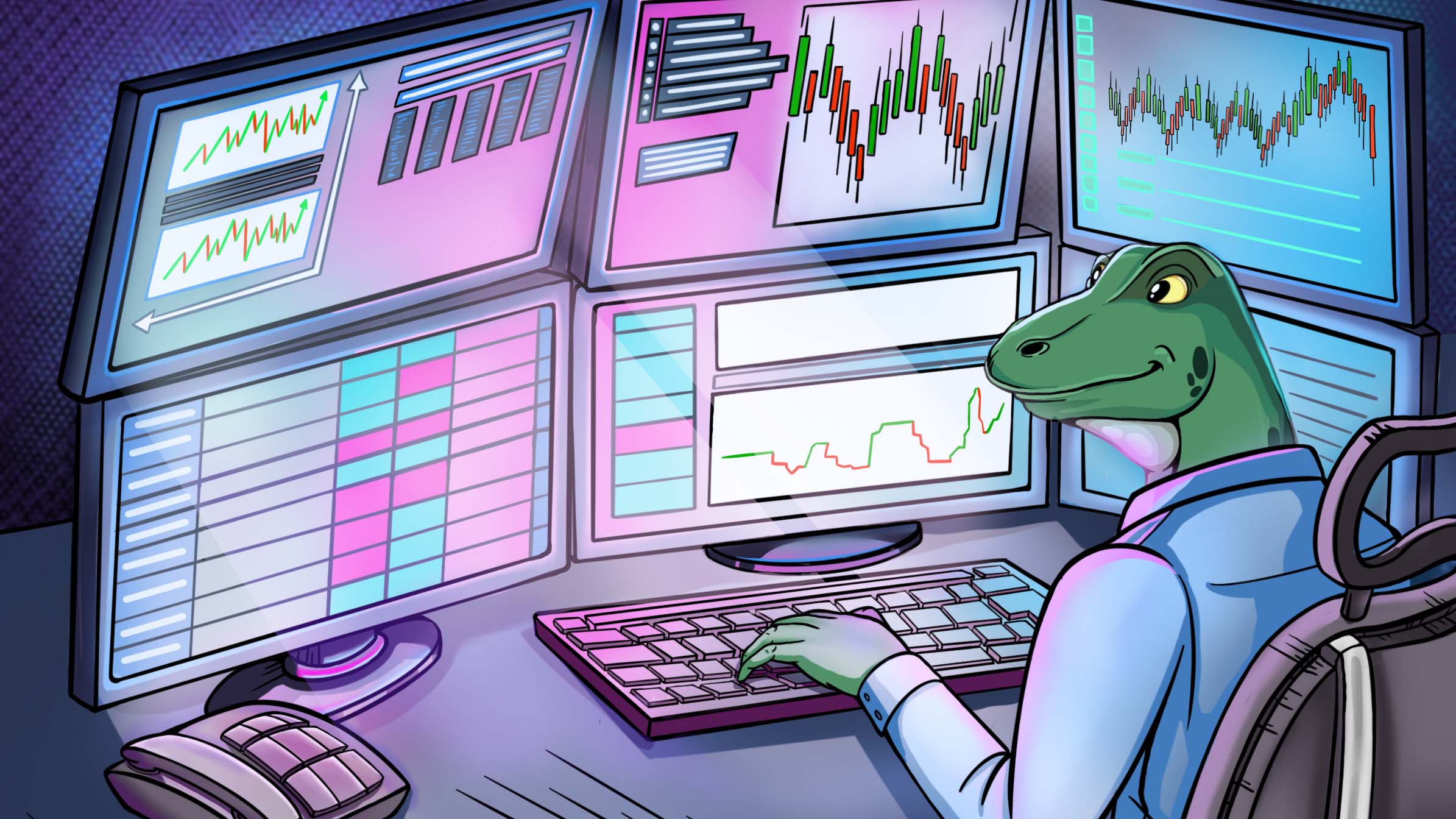 Built on the Algorand blockchain, the GoannaX Dashboard uses a series of dynamically updating NFTs to visually represent the up to date market performance of the ALGO cryptocurrency through a humorous set of art works.
Melbourne, Australia – July 19, 2022 – Al Goanna, a leading Algorand Non-Fungible Token (NFT) project, and MakerX, a company that specializes in web3 & digital product development for ventures, have partnered under the Art Goanna banner to create GoannaX Dashboard, a dynamic NFT-powered dashboard of Algorand market performance.
The Art Goanna series began as a vehicle through which Al Goanna could collaborate with other high profile artists and see them interpret the Goanna in their own unique style as well as allowing Al Goanna to explore more creative ideas that may otherwise not be possible within the main Goanna collections.
While NFTs are widely viewed as being confined to generative style animal Profile Pictures (PFPs), this project challenges this narrative and creates a set of works that explore both what an NFT can be from a technical perspective and also how our reality as market participants is impacted by external conditions. The art work also deliberately references the meme culture prevalent within the crypto space.
The trigger for this idea was based on the observation that community sentiment is highly correlated with market conditions. When prices are good the community is on a high. As market downturns occur there is increased negativity observed within the ecosystem. This relationship between price and mood inspired this dynamic series of NFTs where the Goanna's expression, location and clothing changes dynamically based on current market conditions.
While each Dynamic NFT tells a story by reacting to different timeframes or stimuli, as a collective this series also provides a unique picture of the current state of the Algorand market. To display the NFTs we have developed a unique dashboard where users can easily follow price action and market trends in an engaging way. The dashboard is openly accessible at https://algoanna.makerx.tech/ and the community is encouraged to use it as the way they understand the market.
"It's great to see ecosystem leaders such as Al Goanna & MakerX innovate and push the boundaries around the common perception of what NFTs can do" said Shamir Ozery, Head of Web3 at the Algorand Foundation. "Algorand's best in class performance and evolving NFT standards unlock a world of opportunities as well as new types of utility for creators, institutions and consumers alike. The best is yet to come" he added.
The series leverages the recently released ARC-19 NFT metadata standard. This unique new standard for NFTs on Algorand allows the image and other metadata components to be updatable. One of the goals of this project is to demonstrate how ARC-19, originally created by Patrick Bennett from Non-Fungible Domains, can be used to drive innovation in the NFT space and allow for highly dynamic and automated digital asset representations.
The implementation of these dynamic NFTs is powered by MakerX's onRAMP platform, which takes the proven technology behind the Data History Museum and exposes it for general use. onRAMP allows the rapid minting of automated digital asset records on the Algorand blockchain at scale dynamically in response to external stimuli. Teams can implement these scaled use cases without needing any specific knowledge of Algorand using familiar "web2" technologies, in days rather than months.
The NFTs from this series will be auctioned off in a public sale that will conclude at 5pm (EST) Sunday 24 July. The auction is taking place on the ALGOxNFT marketplace. As part of the Art Goanna series the NFT holders will gain access to the private Goanna chat and the ability to take part in Goanna DAO activities. The NFTs will continue to be displayed as part of the dashboard, and any future revenue that is generated through the dashboard will be shared with the NFT holders as part of a licensing agreement. 20% of proceeds from the auction will be donated to The Gilbert Goanna Tree Planting Fund.

About Al Goanna
Al Goanna is one of the leading NFT projects on the Algorand blockchain. After a sell-out first collection the project is changing the narrative on NFTs and demonstrating that they can be a force for good and drive significant real world impacts. The spin off series Art Goanna is an open ended collection that is intended for creative expression and collaboration. For more information, visit https://algoanna.com/.

About MakerX
MakerX specializes in digital product development for start-ups, corporates & venture builders. They deliver successful ventures by bridging the gap between business strategy and technology implementation. Headquartered in Australia, and with experts around the world, MakerX have attracted the brightest minds in engineering, design and strategic thinking. MakerX can be engaged directly or embedded in existing venture building teams as the expert digital implementation and Web3 partner. For more information, visit https://www.makerx.com.au.

About The Gilbert Goanna Tree Planting Fund
The Gilbert Goanna Tree Planting Fund is Algorand's first dedicated impact fund. The capital that is raised via donations and community initiatives is invested through various DeFi protocols. The generated yield is then used to support conservation efforts and tree planting projects around the globe. This innovative approach allows the fund to be truly sustainable both in terms of the projects it supports and also its own longevity. For more information, visit: https://algoanna001.com

About Algorand
Algorand is transforming economic models and economies of all kinds. Founded by Turing Award-winning cryptographer Silvio Micali, Algorand's high-performing Layer-1 blockchain is unparalleled for bringing fast, frictionless, and inclusive technologies to users worldwide. Algorand is reshaping multiple industries - from TradFi and DeFi to new creator economies and beyond. With a commitment to interoperability and consistent delivery, Algorand's sustainable technology powers more participation, transparency, and efficiency for all. As the technology of choice for more than 2,000 global organizations, the Algorand ecosystem is transforming the next generation of financial products, protocols and exchange of value. For more information, visit www.algorand.com.

CONTACTS

Al Goanna
Web: https://algoanna.com/
Twitter: https://twitter.com/al_goanna

MakerX
Email: hello@makerx.com.au
Web: https://makerx.com.au/ and https://onramp.makerx.com.au/
Twitter: https://twitter.com/MakerXAU
Algorand Foundation
pro-algo@prosek.com